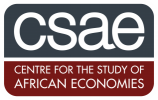 Blavatnik School of Government – University of Oxford
The Blavatnik School of Government is a global school pursuing a vision of a world better led, a world better served and a world better governed.
We believe that the Blavatnik School of Government can improve the quality of government and public policy-making worldwide, so that citizens can enjoy more secure and more fulfilled lives. We are committed to excellence in leadership and public policy education through three priorities:
Teach: we deliver transformative teaching programmes that combine deep expertise with analytical thinking and practical skills
Research: we produce and communicate excellent and impactful research and we help others address real-life policy challenges
Engage: we forge networks that enable policy leaders to learn from each other and from top scholars to generate solutions and share best practice.